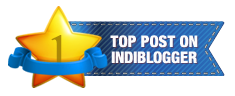 Wondering which hairstyle to flaunt this season? We have brought the hottest trending hairstyles to inspire your new look. You're sure to find a style that suits you, whether you're just hanging out with the friends or attending a fabulous party with relatives!
Side Swept Curls:
Megan Fox and Beyonce
This is the most happening hairstyle at the moment and it's great for special events, parties.  And Guess What ? you don't need to go a hairstylist, you can easily get this look by yourself,  all you need is ——- a comb, paddle brush, hairspray, some hair pins, rubber bands and curling rod with one inch barrel / flat iron or hot rollers to curl the hair (**if you have naturally curly hair then you don't need to use rod or roller to curl your hair 🙂 )
Curl your hair with these Easy Steps:
Tie your hair in a ponytail and spritz the hairspray on it
Take I inch hair from the ponytail and again use the hairspray on this section and wrap it around the curling iron. Count till 10 and release the curl gently and leave it. Repeat till you get all your hair curled.
***
You can also use a flat iron to curl your hair, just take an inch of hair strand and clamp twist it around the flat iron, until a part of hair is sticking out then slowly pull the iron through your hair. Another way to curl your hair quickly is to use hot rollers.
Once all your hair is done, then again spray the hairspray on the curls and leave them to cool down
Open your pony tail and flip your hair over and shake it
Yeah now you have perfectly curly hair !
Now the next step is to STYLE your hair, pull all your curls to one side, spritz them with hair spray and leave them to get a natural side swept look or use hair pins to keep the hair in place and spray the hair spray to set the curls. You can also create a side parting and pull all your hair to another side. Put on a pair of your favorite earrings and you are all set for a party.
Watch this video to style your hair in different ways:
Beachy Waves:
This is another trending hairstyle especially after Victoria's Secret Fashion Show. Well it's not a secret anymore, watch the video to get perfect beachy waves
Perfect Curls:
Reinvent your look with this glamorous hairstyle