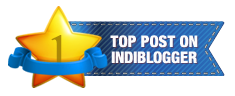 Wondering which winter styles will keep you warm but also leave you looking fabulous? We are back with the latest winter fashion trends from the runways to keep you warm and comfortable throughout the coldest of months. Roll out yourself in latest fashion trends for women with the hottest winter styles .. robe coats, shearling jackets, knits and much more ..
This winter stay warm and cozy with the ultimate ROBE COAT!  It's the perfect combination of comfort and style – easy to wear and makes you look stylish. You can wear them with most of your outfits. So go ahead and have your pick from a range of these awesome coats which are available in mixed blend, wool, printed and variety of styles.
Waist length shearling jackets are trending this season. Shearling is made with the sheep skin or synthetic fibre also known as Faux shearling.
Over all knits in neutral shades and knit dresses are here to keep you warm and trendy.
Turtle necks are back as this winter's staple wear. These are great for layering, wear them with coat or a jacket or just throw a scarf and you are good to go…
Leather is the flavour of this season. Leather leggings, pants…jackets are a must have for fashion lovers.
Keep the chill away and look glamorous without feeling guilty, with these warm Faux fur outfits and accessories. You can sport this trend in many ways … wear a  Faux Fur coat or  club  your outfits with a faux fur hat or a scarf or a purse.
Share your fashion and lifestyle statement for this winter. Fashion trends and tips would love to know new innovations.