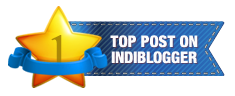 Women have made their mark in all the industries. They have sustained in the roughest and most demanding professions and achieved results which have surprised the whole world. Women in the fashion industry are known for their business acumen, creativity, and innovation.  With the International Women's Day around the corner,  let's have look at some of the most influential women entrepreneurs in the fashion industry:
Coco Chanel
French fashion designer Coco Chanel was one of the major trendsetters of 20th century fashion. She was raised in an orphanage and taught to sew by Nuns. After a brief career as a singer she opened her first clothes shop in 1910. In the 1920s, she launched her signature perfume Channel and introduced the famous Chanel suit i.e. collar less jacket and well-fitted skirt and the timeless little black dress.
Diane Von Furstenberg
Diane von Fürstenberg, formerly Princess Diane of Fürstenberg is a Belgian born American fashion designer. Furstenberg revolutionized the women's wear with the introduction of her famous wrap dress. She started her company in 1970's and launched a cosmetic line and her first fragrance, Tatiana, which was named after her daughter. DVF products are available in over 70 countries and 45 free-standing shops worldwide. She appeared on Forbes Most powerful woman list of 2013.
Rosalia Mera
Rosalia Mera was co-founder of the iconic brand Zara in 1975. She left school at the age of 11 to become a seamstress and went on to become one of the most successful Spanish women entrepreneurs. The first Zara store was opened in La Coruna, Spain in 1975. The chain became one of the truly iconic global fashion chains; it has presence in 86 countries with more than 6000 stores all over the world. Zara is still built around Mera and her ex husband's model of delivering the latest top-end designs to customers at an affordable price.
Miuccia Prada

Italian fashion designer Miuccia Prada, once a member of the Italian Communist Party and a mime student, became an entrepreneur when she took over her family's luggage business in 1978.  She impressed the fashion world in 80's with her range of black nylon handbags and backpacks. She started more affordable label called Miu Miu in 1992 and three years later, her company released a line of men's clothing.
Donna Karan
American fashion designer Donna Karan is the creator of the Donna Karan New York and DKNY clothing labels. After co designing with Anee Klien for 10 years she along with her husband launched her own line in 1985. She became famous for her 'Essentials line' a collection of seven easy pieces which could be mixed and matched to create a new wardrobe.  In 1988, she extended her label by creating a less expensive clothing line for younger women, called DKNY. She presented DKNY Jeans, a denim-inspired collection, two years later. In 1992 she launched DKNY for men. In 2004 she recieved Lifetime Achievement Award from the Council of Fashion Designers of America.
Anita Dongre
Anita Dongre is one of the most successful fashion designers and women entrepreneurs of India.  She started her designing business with just two sewing machines from her house. In 1998 She along with her sister and brother established AND Designs India Ltd and never looked back. Her pret label, AND is well known for western clothes for modern Indian woman. After the huge success of AND she launched many labels like Global Desi i.e.  fusion of Indian and western wear, Timeless for bridal wear, Grassroots for organic handlooms, menswear and  Pink City for jewelry.  Last year she received 'Excellence in Fashion Design' from FICCI's Bombay Chapter. In 2012, Fortune magazine named her as one of the 50 most powerful business women of India.
Carolina Herrera
Venezuelan aristocrat Carolina Herrera is known for her exceptional personal style and dressing First Ladies from Jacqueline Onassis to Michelle Obama. She created her first collection in 1981 and expanded into bridal in 1987. Herrera established her line, CH Carolina Herrera, in 2002, which includes perfumes, handbags, menswear, and shoes. Her label is known for timeless ensembles for ladies who crave for a touch of class. Herrera received the CFDA Women's wear Designer of the Year Award In 2004, and the prestigious Geoffrey Beene Lifetime Achievement Award in 2008.
Victoria Beckham
Victoria Beckham has built her own label of apparels, sunglasses and perfume. She rose to fame as Posh Spice in the Spice Girls and later on she reinvented herself as a fashion designer and style icon. She started with designing a limited-edition fashion line for Rock & Republic called VB Rocks in 2004. Beckham launched her dvb Denim collection in New York at the high-end Saks Fifth Avenue in June 2007. She was assessed as one of the 100 most powerful women in the United Kingdom by Woman's Hour on BBC Radio 4 in February 2013.